Indoor Dog Park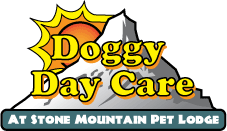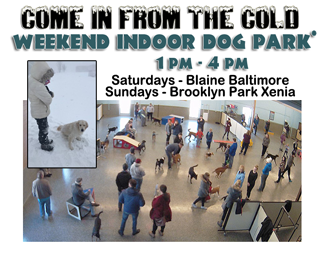 It's freezing out there but that doesn't mean you and your dog have to freeze or be cooped up inside. Grab your dog and your friends and come to Stone Mountain Pet Lodge.
Play with your dogs and socialize in safe, secure play areas that are always staffed. Have a great time while exercising your dog and strengthening your human/dog bond. It's warm and it's so much fun!**
Indoor Dog Park will be open from 1-4pm.
Saturdays @ Blaine Baltimore
Sundays @ Brooklyn Park Xenia.
FREE with a $30 retail purchase
Without purchase ONLY $10 / family
1/2 price special for any dogs attending a SMPL Obedience class or Doggy Day Care the same week
---
*If you are new to dog park, don't forget to bring Proof of current Rabies, Distemper and Bordetella vaccinations