Puppy Day Care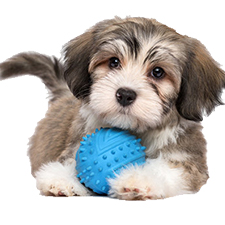 Puppy Day Care is our group play Doggy Day Care program for puppies 6 months and younger.
Just like with the big kids, we will do structured activities along with free play to give puppies extra exercise and socialization.
Puppies can have as much fun as the older day care dogs, maybe even more!
Now available on Thursday from 10:00 AM - 2:00 PM.
Only $25.00 per session! (tax not included in price)
*All puppies must have age appropriate vaccines and are not socially and/or physically ready for normal group play Doggy Daycare.
Learn More and Register