Treats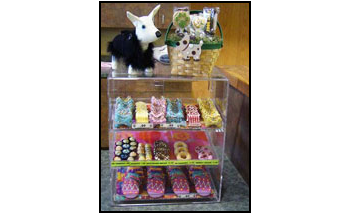 If your pet has a special occasion, or you just want to give them a special treat, our bakery items are just what you need. We carry a variety of treats for your dog that will be sure to make them happy. All of our treats are healthy for your pet and contain no unwanted ingredients.
Some of the bakery items we offer are:
Peanut Butter Truffle with a Yogurt or Carob Topping
Seasonal Cookies
---
Toys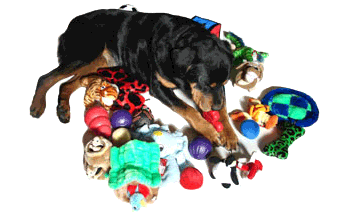 Sometimes it takes a few tries to find that one special toy your dog favors above all others. We have a large selection of toys that develop intelligence and puzzle solving skills. Pick out a toy that helps to prevent destructive boredom-driven habits, prevent separation anxiety and provides mental stimulation.
Some of the toys we offer are:
Puzzle Plush Hide N' Seek toys
KongsPet Toys
Chuckit! toys
Teething toys
Ball launchers
Squeaker toys
Tug-Toss toys
Fetch toys